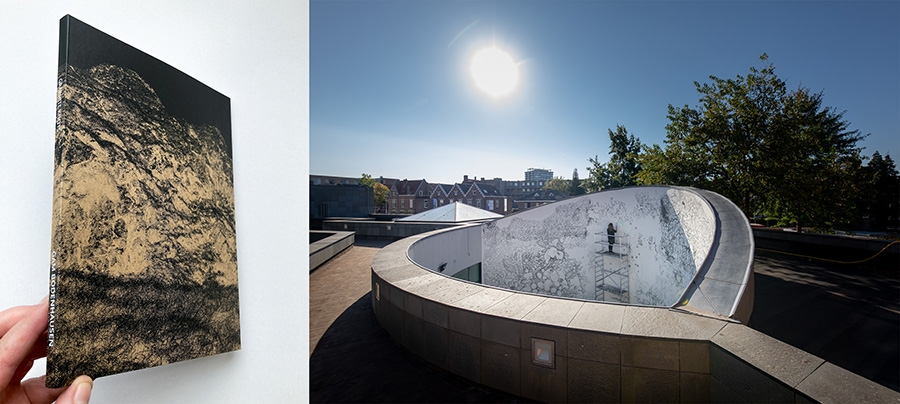 GRAPHITE KNOTS *NEW BOOK*
PRE-SALE! LIMITED EDITION
Would you like a signed and numbered copy of this limited edition? (only 120 copies!)
Please sent me an email with your details if you
wish to order the book.
I am pleased to inform you about my new book Graphite Knots. After a period of 4 years research and experiments with various techniques in the Printing and Publishing Lab at the Jan van Eyck Academy, the pre-sale of this handmade book has started.
Graphite Knots is a special edition with a collection of drawings, sketches and photography.These images were created during my trip to the Lake District, Cumbria (U.K.) and my research into the past and future of graphite. From this research I made a wall drawing of 8 x 21 meters in the Van Abbemuseum.
This edition contains an essay written by Steven ten Tije (Head collections Van Abbemuseum).
* Handmade book with Riso + Inkjet prints
* Limited edition of 120
* Softcover, screenprint
* 118 pages
* Size 19 x 26 cm
* English and Dutch text
* Price € 75,00 + Shipping costs
With thanks to: Prins Bernard Cultuur Fonds, Stichting Constant van Renessefonds, Van Gogh Air, Mondriaan Fonds